Cosmetic Dentistry Consultation
Ever wonder what a new and improved smile could do for you? At Dental Arts of Mountain View, we are offering complimentary cosmetic dentistry consultations featuring complimentary Digital Smile Design. With the Digital Smile Design App (DSDApp), you can get an accurate preview of your new smile before committing to any treatments!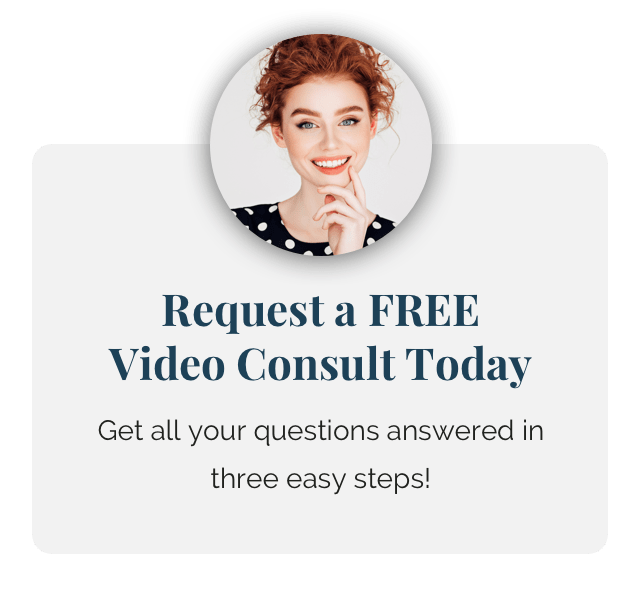 Did you know that discolored, misshapen, or even gap-filled smiles can be corrected in just one or two office visits? At Dental Arts of Mountain View, we provide high-tech cosmetic dentistry services that are designed for comfort and efficiency!
We offer the top cosmetic dentistry near Mountain View, Los Altos, Sunnyvale, Palo Alto, and beyond because we use Digital Smile Design technology. With Digital Smile Design App (DSDApp), you can get an accurate preview of your new smile before committing to any treatments!
We offer the following cosmetic dentistry services at our Mountain View dental office:
Smile Makeovers
With our signature smile makeover services, our doctors can combine several cosmetic treatments to help you achieve a beautiful new smile that enhances your entire appearance.
Like many of our patients, you may envision a smile that a single cosmetic treatment alone cannot create. Perhaps you want to straighten your teeth and, at the same time, reduce discoloration. Or, you may want to address severe intrinsic stains on one tooth, while lightening extrinsic stains over the rest of your smile. A smile makeover can address all your goals at once by combining procedures.
Together with our doctors, you will design a treatment that can give you the smile you desire. Remember, if you are experiencing gum disease, decay, or other conditions, we must address them before moving ahead with cosmetic procedures.
The Components of a Smile Makeover
A custom smile makeover can include:
Planning Your Treatment
Our doctors will help you select the right treatments for your smile makeover, based on your cosmetic goals, schedule, and budget. They want you to be an active participant in this process so that you will be completely satisfied with the final results!
Cosmetic Orthodontics With Invisalign®
There are a number of cosmetic treatment options designed to address slightly crooked or gapped teeth. Both porcelain veneers and dental bonding can effectively conceal these imperfections.
Our doctors also offer Invisalign®, and offer this treatment option for patients in need of orthodontics for both cosmetic and practical reasons. For patients who are only interested in straightening their teeth for cosmetic purposes, they may recommend cosmetic orthodontics.
When you come in for your cosmetic orthodontic consultation with our doctors, they will carefully examine your teeth to determine which treatment option—or combination of treatments—is best for your smile!
Luminous Dental Veneers
If you are looking for a long-term fix for discolored teeth, misshapen teeth, and even cracked and broken teeth, our dental veneers could be the solution for you! Our dentists offer both porcelain and composite dental veneers to mask blemishes and improve the overall shape of smiles.
Dental veneers are attached to front-facing teeth and are custom-tailored to each patient's unique smile. During your consultation with our doctors, they will assess you oral health and personal goals to determine if they are the cosmetic solution for you.
With proper care, your dental veneers could last decades!
Professional Teeth Whitening
Sometimes small solutions can offer impressive results! If your teeth have yellowed or grayed over the years due to medication, advanced age, smoking, or a tea or coffee habit, you could be a great candidate for professional teeth whitening.
Our cosmetic dentists offer an array of take-home and in-office teeth whitening options from the world's most trusted brands, including:
Opalescence®
Sinsational Smile
Professional teeth whitening offers long-terms results tailored to your goals and oral health needs - no over-the-counter teeth whitening systems can make those claims!
Schedule Your Cosmetic Dentistry Consultation Today!
If your crooked teeth or discolored smile is getting in the way of your confidence, contact us today to schedule a cosmetic consultation. We are here to help you determine which treatment is right for you.
We speak Spanish and Portuguese!