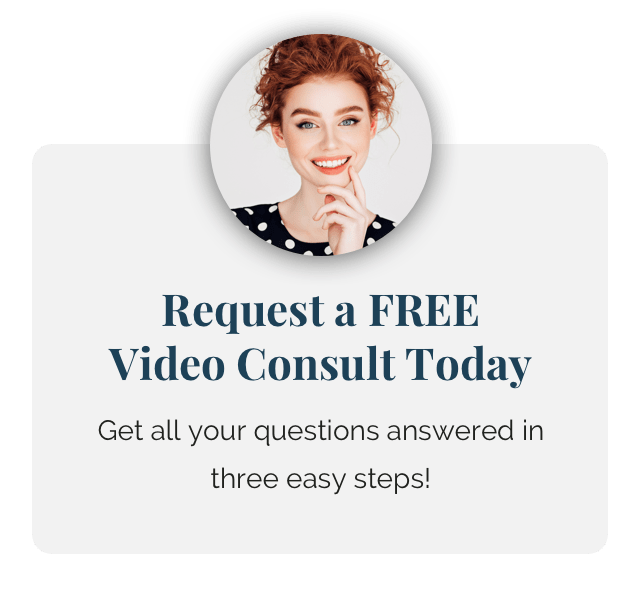 Helping children feel comfortable during visits to the dentist's office can set the foundation for lifelong oral health. Our kids dentists offer a range of services that are gentle and designed to teach children healthy habits.
Of course, our team also makes kid dentistry appointments fun! Dental Arts of Mountain View is proud to offer the top kids dentistry in Mountain View, Los Altos, Sunnyvale, Palo Alto, and beyond.
In addition to providing extraordinary care, we also treat your little ones like family. At the end of every appointment, children get to pick from a treasure chest of fun toys, a small gesture that makes little ones excited about visiting our dentists!
Ensuring Your Child's Comfort Through Superior Kids Dentistry
It is not uncommon for patients of all ages to experience anxious thoughts when visiting the dentist. To prevent children from developing dental phobia, it is important to help them feel at ease in the office as early as possible. By showing children what they can expect from their visits, they can grow more comfortable with the procedures and the habit of visiting the dentist.
In addition, we offer patients of all ages comforting amenities while they are in the dental chair, including lavender neck pillows, blankets, headphones, and even sunglasses, too!
If your child suffers from dental anxiety, or if they have a special healthcare need that makes dental appointments challenging, we will be happy to provide a safe sedation option to make the appointment a stress-free one!
Preventive Dentistry For Children In Mountain View, CA
Even the most attentive child – or parent – may not notice the early signs of potential oral health concerns. Routine cleanings and examinations are especially important at a young age because they allow our team to identify issues before they can develop into more serious problems.
To help strengthen young teeth, our doctors may recommend mineral treatments or sealants. Dental sealants can provide an extra layer of protection, and mineral treatments can make enamel more resistant to demineralization.
Our kids dental care offerings also include:
Silver Diamine Treatment
Teeth-Strengthening Mineralizing Treatment
Dental Sealants
Tooth-Colored Dental Fillings
Dental Crowns or Children
Tooth Extractions For Kids
Sedation Dentistry For Anxiety & Special Healthcare Needs
Laser Frenectomies (Tongue-Tie Relief)
Comfortable Dentistry For Growing Mouths
At Dental Arts of Mountain View, we invest in top dental technologies for safer, efficient, and more comfortable treatments. One such tool that benefits our young patients is called The Wand®.
The Wand is a computer-assisted system designed for local anesthesia injections. With The Wand, many patients experience less pain at the injection site and throughout the procedure.
Benefits of The Wand include:
More comfortable than standard syringes
Reduced anxiety and pain for the patient
Patients can go back to school without a numb sensation
In addition to our high-tech tools, our child dentists offer sedation dentistry services to children who need them. Typically, sedation dentistry is offered to children who suffer from anxiety in the dental chair, those who have trouble sitting still for extended periods of time, or those who have special healthcare needs.
Questions? Call our Mountain View dental office to get the answers you need!
How We Strengthen Young Smiles
Children should have their first dental exam within six months after the first tooth erupts, which usually occurs around age four to six months. In children and teens, routine cleanings and exams can help instill good oral health habits, which can go a long way in preventing disease throughout life. Our doctors can also identify orthodontic issues in adolescents and teens.
While dental health is dynamic throughout our lifetimes, teeth undergo especially important changes during childhood and adolescence. Baby teeth begin to erupt when a child is roughly six months of age, and permanent teeth begin to replace these by age six or seven.
During this vital period, children are particularly vulnerable to developing oral diseases and other issues. By starting dental care early, parents can help ensure that oral conditions are identified as soon as possible!
We Provide Kid-Friendly Dental Education
Thoroughly educating both parents and children on the importance of proper dental care is integral to maintaining optimal oral health. Modeling good habits early can help children develop and maintain strong, healthy teeth for the rest of their lives!
In addition to demonstrating the basics of brushing and flossing, our kids dentists also provide habit counseling for patients with unhealthy oral behaviors, including extensive use of a pacifier or thumb sucking.
Because nutrition has an enormous effect on oral health, they may also recommend beneficial foods, such as yogurt, fruits, uncooked vegetables, and cheese. Additionally, regular visits to our Mountain View dental office can help establish a comfortable rapport between your child and our staff.
Schedule an Appointment With Our Gentle Child Dentists!
We are dedicated to providing your entire with quality, compassionate dental care. Call us today to schedule an appointment for your child today!
We speak Spanish and Portuguese!