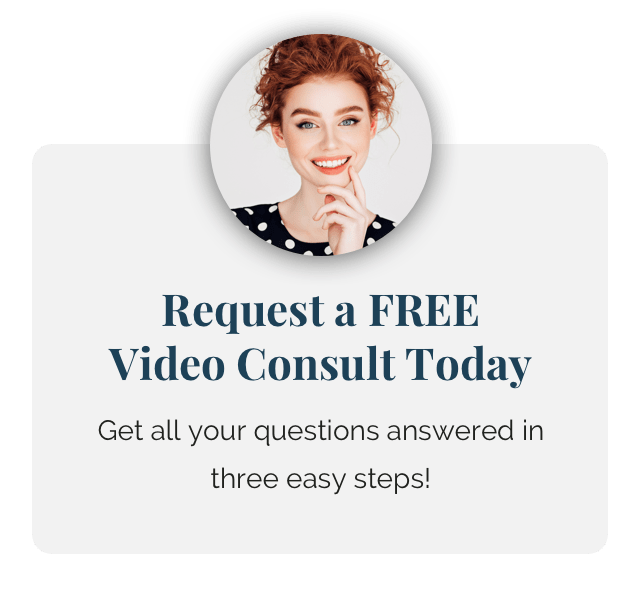 If you are suffering from cavities, tooth loss, or multiple dental problems, chances are, you are a great candidate for restorative dentistry. Dental Arts of Mountain View is proud to offer the top restorative dentistry services near Mountain View, Los Altos, Sunnyvale, Palo Alto, and beyond, because we offer comfortable, high-tech care.
To lessen pain during restorative procedures, we use The Wand®, a computer-assisted system for local anesthesia that decreases pain and requires no numbing sensation! Our restorative dentists also offer sedation dentistry services to patients with dental anxiety and those with special healthcare needs.
We offer the following restorative services at our Mountain View dental office:
Dental Implants
Dental implants are known world wide as the "gold standard" of tooth replacement solutions. Whether you are missing one tooth or a full mouth of teeth, dental implants can restore your smile for good! These restorations are fixed and permanent, which means they do not require removal and are designed to last for the rest of your life.
If our doctors find that you have healthy gums and bone density, you may begin the dental implants process right away. Some oral health issues may require preliminary procedures before dental implant surgery. Either way, the end result is the same - beautiful teeth that are comfortable and permanent!
Our Mountain View doctors offer the following dental implant systems:
Single Dental Implants
All-on-4® Dental Implants
Mini Implants
Overdentures
Implant-Retained Dentures
CEREC® Same-Day Dental Crowns
With traditional dental crowns, you need to wear a temporary crown while you wait for your permanent crown to get fabricated at an off-site lab. Afterward, you must return for a followup dental appointment for the placement of the permanent crown.
But, with our CEREC same-day dental crown system, you get your custom, permanent crown on the same day as your procedure. In fact, our dentists make the crowns right here in our Mountain View dental office!
CEREC same-day dental crowns can speed up the following procedures:
Dental Implant Surgery
Root Canals
Large Fillings
Cosmetic Dentistry Treatments
We also offer traditional dental crowns using the following materials:
Porcelain
Ceramic
Zirconia
BruxZir®
Removable & Implant-Retained Dentures
And, if you love the look of dentures but would like a more secure fit, our Mountain View dentures dentists can offer an implant-retained option. With implant-retained dentures, you get all the same benefits of dentures, except yours will be secured into place using permanent dental implants.
Dental Bridges
The traditional way of replacing teeth that have been extracted or are otherwise missing is with fixed dental bridges.
There are a variety of options available for bridges. It is up to you to discuss all of this with our dentists and choose the option that best suits your needs.
Fixed dental bridges are made to last for many years and are made of very durable, natural-looking materials.
Common reasons for fixed bridges:
To replace missing teeth
To keep the teeth remaining from moving out of place
To maintain the shape of the face
To replace a partial denture and upgrade it to a permanent fixed dental appliance
To keep the teeth remaining from moving out of place
Restore the ability to speak and chew
Bring back your smile
Tooth-Colored Dental Fillings
Tooth-colored fillings are strong, like traditional metal fillings, but they blend in with the color of natural tooth enamel for an inconspicuous restoration. Although there are several dental filling materials available, metal and tooth-colored composite are the most popular. More patients are choosing composite fillings because they are safer and more natural-looking than the alternatives.
Our doctors use state-of-the-art equipment and technology to provide patients with excellent, minimally invasive, comfortable dental procedures. When you come in for your filling, our doctors will use a laser to remove decay from your tooth or teeth. While a traditional dental drill vibrates, emits sound, and can cause "smoke" to arise from the mouth, a dental laser has no vibration, sound, or "smoke." Instead, it quickly and precisely eradicates decay, effectively preparing your tooth for a dental filling.
Full Mouth Reconstruction
Patients with more than one oral health problem may benefit from full mouth reconstruction, which incorporates more than two procedures to restore oral health and comfortable function. Our doctors offer a comprehensive analysis, with x-ray scanners and sophisticated equipment, to determine the right selection of procedures for patients who have experienced trauma or are otherwise in need of a full mouth reconstruction.
Full mouth reconstruction offers many benefits. Not only does it address oral health problems such as gum disease and decay, but it can correct missing, misshapen, or misaligned teeth, and repair broken, chipped, cracked, worn, or decayed teeth. It can also address staining or discoloration and includes replacing old or failing restorations or prosthetics.
The combined procedures may also provide relief from chronic pain related to TMJ disorder, such as headaches and migraines; jaw, neck, mouth, shoulder, and back pain; bruxism; and impaired jaw movement.
Schedule Your Restorative Dentistry Consultation With Dental Arts of Mountain View Today!
Get the high-tech, comfortable care you deserve. Schedule your consultation today!
We speak Spanish and Portuguese!