Dental Implants Consultation w/ X-ray
There are many tooth replacement options out there, but none are as comfortable, permanent, or healthy as dental implants. Whether you are missing one tooth or a full set of teeth, dental implants can repair your smile for good! Call our Mountain View dental office today to schedule a consultation where you can discuss your goals, get answers to your questions, and a basic x-ray.  Additional x-rays may be needed at additional cost to complete your treatment plan (a $499 value).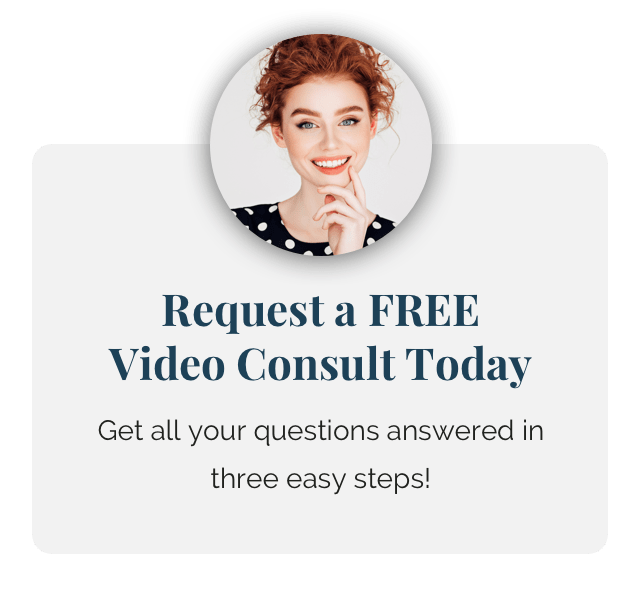 Dental Arts of Mountain View is proud to offer the very best dental implants in Mountain View, Los Altos, Palo Alto, Sunnyvale, and beyond. Our doctors recommend dental implants to most patients dealing with pain, discomfort, and embarrassment of tooth loss because they look and function just like natural teeth and are made to last a lifetime!
What Is A Dental Implant?
A dental implant system, also known as a tooth implant system, is designed to replace a single tooth or a full set of teeth, depending on each patient's individual needs.
A dental implant consists of a small screw made of titanium that is used to replace the root of a missing tooth on either the upper or lower jaws, or both. Titanium is used because it is very durable, but more importantly, is biologically compatible and can fuse with the jaw bone.
Once the dental implant is surgically placed, it is sealed with a dental crown that can be custom-shaped and custom-shaded to fit within the rest of the smile.
We offer CEREC same-day dental crowns at our Mountain View dentist office. With CEREC, you'll never need to wear a temporary crown or come back for a followup appointment. Instead, you will get your permanent crown on the very same day as your procedure!
Why Should I Consider Getting Dental Implants?
One of the main reasons why patients prefer dental implants over dentures and bridges is that they are fixed, meaning, they function like regular teeth and require no daily removal. That said, dental implants also offer a range of other benefits that are just as unique!
Here are some of the most compelling reasons to get tooth implants:
Improved appearance and health. Dental implants are your best tooth replacement option, if you're concerned about your appearance. Unlike dentures or bridges, dental implants will stop the bone loss, ensuring that your jaw bone and profile stay strong.
Dental implants are permanent. Dental implants contain no loose parts, and require no adjustment once they're in place. They normally last the recipient the rest of their life.
No dietary restrictions. Removable dentures and bridges come with a long list of dietary restrictions, but dental implants come with no such limitations. Enjoy your favorite foods without worry!
Our Dental Implants In Mountain View, CA
At Dental Arts of Mountain View, we offer the following tooth implant systems:
Single Dental Implants
All-on-4® Dental Implants
Mini Dental Implants
Single dental implants are designed to replace one tooth at a time, while the All-on-4® and mini dental implants systems replace multiple teeth or even a full set of teeth.
Our dental implant dentists also offer overdentures and implant-retained dentures, traditional full and partial dentures that are anchored to the mouth using dental implants for a more stable fit!
How Long Will The Dental Implants Process Take?
Dental implants process lengths vary from patient to patient and can depend on various factors, including:
The patient's needs.
The chosen dental implant system. 
The patient's health - mainly, if any preliminary procedures are required prior to dental implant placement. 
Our doctors will help you determine which procedure and system is best for you during your consultation at our Mountain View, CA dental implants center. Once you have a full evaluation, our team will listen to your thoughts and concerns, and discuss all considerations.
Remember, your treatment plan will be tailored to your needs!
How Much Do Dental Implants Cost?
Without having a dentist fully examine your mouth, there is no way to do an advance estimate of the total cost of dental implants.
There are a number of factors that go into the equation, like the number of teeth that are missing, where they are in relation to each other, and the ideal number of implants that would be needed to support the replacement teeth. Once our doctors perform a thorough assessment, they will recommend the best treatment option and advise you of the cost.
At Dental Arts of Mountain View, we offer an in-house dental discount plan featuring many cost-saving benefits. We also accept flexible in-house payment options, as well as CareCredit®. Call us today for more information on how you can finance your dental implants.
Schedule Your Dental Implants Consultation With Dental Arts of Mountain View Today!
Get the permanent tooth replacement solution you deserve! Call us today to schedule your tooth implants consultation.
We speak Spanish and Portuguese!